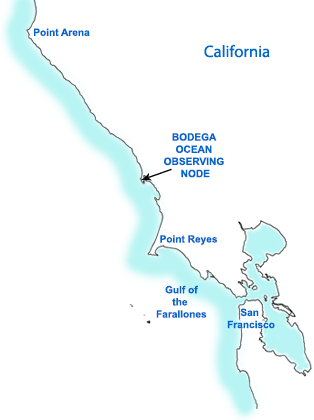 Bodega Ocean Observing Node (BOON) is a coastal ocean observing system centered at the Bodega Marine Laboratory on the Sonoma coast in Bodega Bay, CA. BOON is focused on the coastal regions of northern California, and is a node in larger regional, national and global observing systems.
BOON utilizes state-of-the-art ocean observing technology to develop data derived products to inform research and management for the coastal ocean.
BOON is located at the UC Davis Coastal and Marine Sciences Institute's Bodega Marine Laboratory, on the Bodega Marine Reserve.